Home › Kinryo Sake Museum (Kotohira Brewery)

Kinryo Sake Museum (Kotohira Brewery)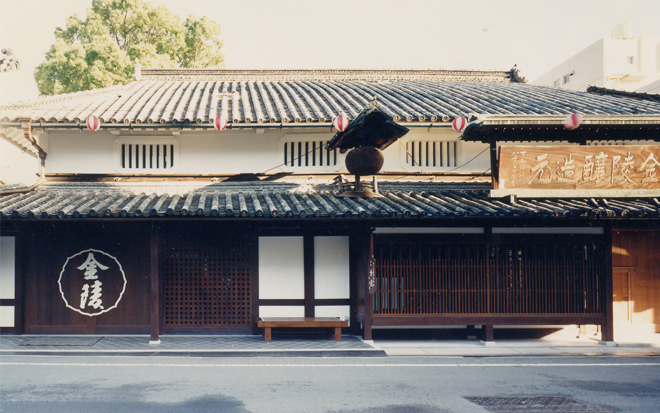 Kinryo has three main storage houses. The second storage house faces the 'Sandoguchi' (main approach to the Kotohira shrine). This facility is approximately 2900m2. The Kinryo Museum has been created here so visitors can see in detail how the original manufacturing facility worked. The walls have been kept white to recreate the true atmosphere of the sake producing rooms. Visitors leave a vivid image of the original sake production at Kinryo after viewing all ancient sake making tools, genuine exhibits, life size models, audio visual information, a sake tasting opportunity and a relaxing rest under the shade of an 800years old camphor tree.
Opening hours
Monday through Friday
9:00AM to 4:30PM(last admission 4:00PM)
Saturday, Sunday and National holidays
9:00AM to 5:30PM (last admission 5:00PM)
| | Admission prices |
| --- | --- |
| Public | Free |
Please make reservations in advance for group visits.
Access
623 Kotohira-cho, Nakatado-gun, Kagawa, 766-0001 JAPAN
TEL:+81-877-73-4133
How to get there
Sansyu-kan (Kinryo information-guide map area)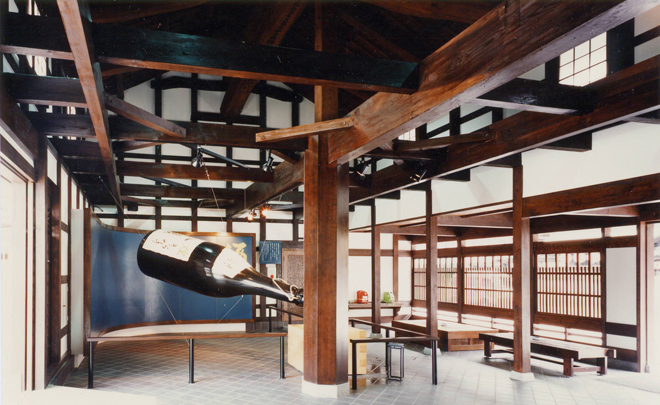 Kinryo Information Hall has an information-guide map and a video presentation which introduces the History and Cultural Hall.

There is also a large bottle of sake which holds 670x1.8 litre bottles of sake.
This large bottle continuously pours its sparkling liquid into the sake cup below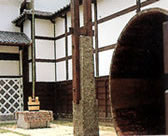 A well with a well bucket and a large wooden tub.
Camphor Tree Plaza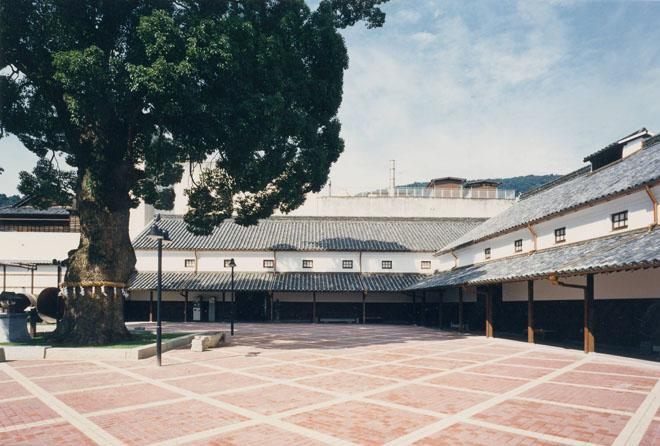 This is the place where visitors can relax and rest. A long time ago, the 'Kotohira Tengu' (long nosed goblin) took a rest on this magnificent Camphor tree.
Please enjoy the rustle of leaves and dappled light here.
The History Hall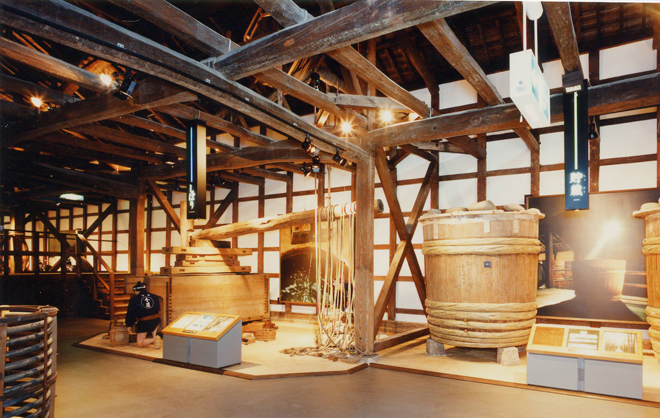 The atmosphere of the Edo period has been passed down and is now part of the Sake Hall of History. A simple explanation of the standard brewing operation is given.
On exhibit are many different tools used in sake production during the Edo period. The exhibits include; 'taru'(barrel), 'kitsune'(a type of tub), straw vats, buckets, and other production tools. Dioramas and videos also described each step of the process of sake brewing.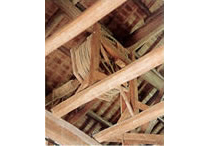 A wooden winch
Use when lift a heavy wooden tub.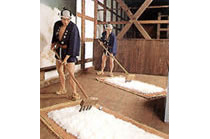 A scene of cooling steamed rice.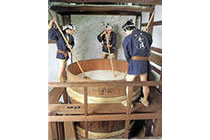 A scene of stirring moromi mush.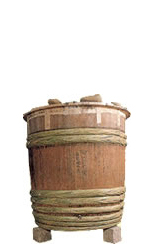 A large wooden tub
Use during fermentation and storage.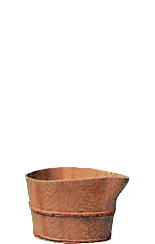 Kitsune (Fox, A wooden tub)
Use when pouring moromi mush into sake squeezing bag.
Pour sake into the bag from its sharpened edge.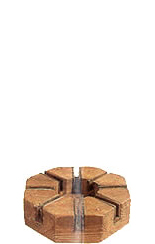 Saru (Monkey)
A wooden tool used in the bottom of a tub steamer for distributing steam equally.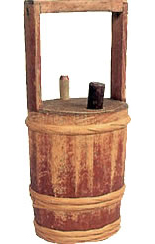 A wooden heating barrel
To warm up a moto (a sake starter) by pouring hot water into its inside.
The Sake Cultural Hall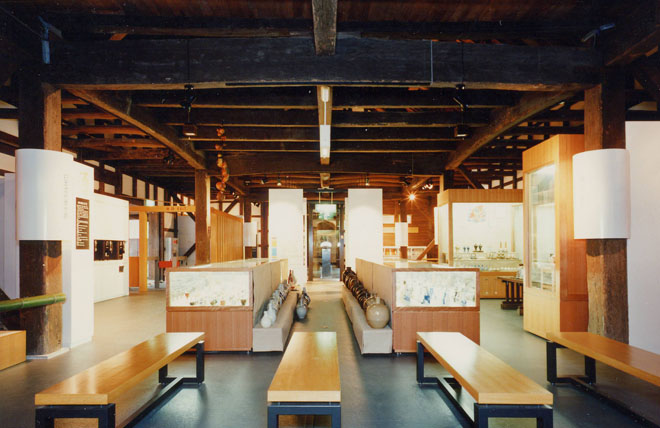 Sake and Japanese culture are intertwined. Sake has been part of Japanese traditional life since Yayoi period (300 BC - 300 AD). However, the taste of sake has changed over a long period of time to suit the taste of the Japanese people.
It is said that the production of sake is an artistic endeavour.
Please enjoy yourself discovering its unique charm and appeal.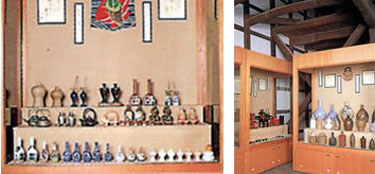 Collection of drinking vessels.
Kotohira Brewery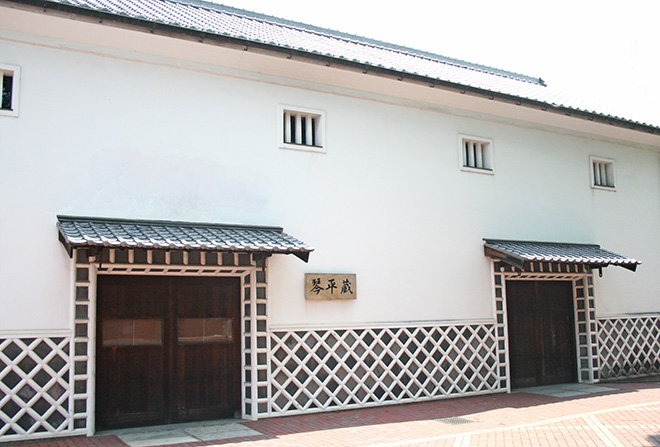 In 2014, We refurbished Kotohira brewery.
It is one of the smallest sake brewery in Japan and is able to accomplish the whole brewing process by only one person.
At this latest brewry, we brew only Junmai-shu and also are planning various trial brewing.